With the intelligent IMC300 &IMC400 your always ready for scan, copy, & printing. These advanced colour MFP have 10.1″ smart touch-screen control panels which is always running the latest technology.
These devices come with a range of new and enhanced features to meet the needs of customers and the modern digital workplace.
Improved Reliability
Anyone who has higher total document volume requirements will appreciate that these devices come with:
Support for up to 3 optional paper feed units that have a higher capacity of 550 sheets each.
Higher total document output of 450,000 sheets and 600,000 sheets for the IM C300/C300F and IM C400F/C400SRF respecitvely, compared with 300,000 sheets with the previous devices.
Better Efficiency
These devices deliver better efficiency via:
Faster print speed of 43 ppm for the IMC400F & IMC400SRF compared with 40 ppm in the previous devices, meaning less waiting time for high volume users.
Higher 550-sheet standard tray capacity for the IMC400F and IMC400SRF. Less time is needed for replacing paper.
Built-in finisher with the IMC400SRF gives customers the choice to pick a device that best suits their output needs.
Smooth Usability
These Ricoh devices come with a range of sophisticated technology yet are easy to use thanks to these features:
Support for RICOH Always Current Technology, RICOH Smart Integration, RICOH Intelligent Support, and G2.5 Smart Operation Panel provide a common platform and uniform user experience with larger Ricoh A3 MFPs.
Larger tilt angle for the operational panel means these devices are ideal for various installation environments and accessibility needs.
Power switch on the front cover makes it easier to operate the devices.
Intelligent Support
We can quickly provide support, whenever you need it. Tools such as RemoteConnect Support allows support specialists to remotely access devices to apply corrective measures and minimises downtime.  
Smart Migration
RICOH Smart Integration enables customers to integrate their office devices with cloud services. It provides easy-to-use apps to connect supported devices to 3rd party cloud services, so important information becomes instantly accessible, ready to use & share.
Always Current Technology
With work styles and technology evolving so rapdily, it is expected that our devices are agile and ready to meet your ever-changing business needs.
Now, with Ricoh Always Current Technology, we can respond rapdily via periodic downloadable updates, ensuring that our customers' devices are always equipped with the latest features.
Scalable document handling options that grow with your business
Mordern devices all interact with one another. Why should your MFP be any different? With Ricoh, you can scan documents to a folder on your network but also add 3rd party apps and cloud services. You decide which features your device does and doesn't have.
Secure handling of your documents and data
For complete security across your network, your MFP runs Ricoh's own operating system. This gives you complete control over who does and doesn't see the documents you process. Your MFP can overwrite your data at the end of every print run, so no sensitve information is ever leaked.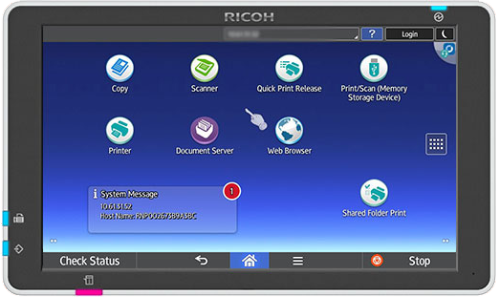 Sustainable design to take you far into the future
 Ricoh MFP's are extremely energy efficient. It's important that any device developed leaves only a small carbon footprint on the environment. As many parts of the machines as possible are made from recyclable materials, so you can be eco-friendly, but keep your internal costs down at the same time.
Simple systems to make your working life easier
You won't waste time figuring out how to scan or print every time you use another manchine, all control panels and technology are the same. The 10.1″ tilting touch-screen is as intuitive to use as your smartphone. Add your company logo, personalise your device for different team  mebers, and use it to watch how-to videos, or get help online.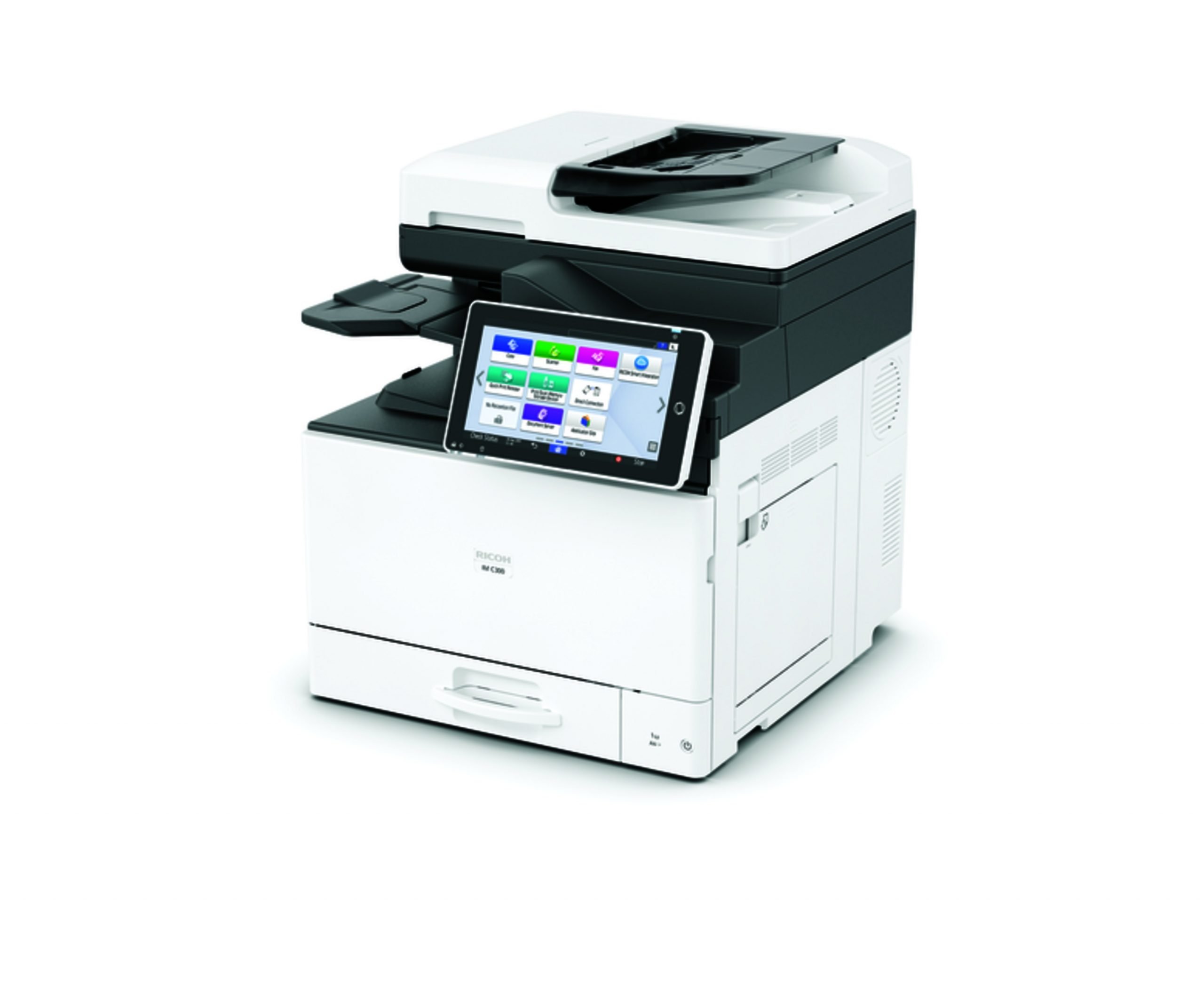 pages per minute for super fast speeds
tilting, intuitive touch-screen
Customer satisfaction ratings achieved through continued monitoring

SLA's & KPI target times achieved for our leading service.
Average print cost savings
Proud to be different
We constantly monitor the services to our clients and believe that our service should speak for itself…Simple
We do not use any long onerous contracts…Simple
All finance agreements are fixed term, no notice required…Simple
We only provide straightforward understandable meter billing…Simple
All service agreements are without onerous penalty clauses…Simple
We only use genuine supplies and parts…Simple
National 4 hour service…Simple
Dedicated account manager…Simple
Free remote device monitoring and diagnostics software…Simple