Managed Print Services
Helping you manage your print, security and costs
Our services will manage every aspect of your printing and document management. By converging traditional desktop printers, scanners, outsourced print, document management and workflow, we begin to improve your document and endpoint security, optimise the document life-cycle and reduce consumable wastage, whilst saving you money at every point.
What are Managed Print Services? (MPS)
The definition is broad, but the end result is simple: gaining visiblity and control of your printing, which helps you save money and boost productivity. Managed Print also helps you improve environmental sustainability document security. 
Pages produced by office workers, mobile workers and production print operations.
Office desktop printers, multifunction printers, copiers, scanners, fax machines and high-volume printers.
Materials sent out for quick printing, offset printing, mailing and distribution.
IT help desk support, technical service, maintenance, and add, move and change requests.
Paper, ink, toner and other supplies and consumables.
Add up the costs of "printing" and it accounts for a large chunk.
As much as 15% of a business's annual spending

15%

15%

Through MPS, you can cut costs by as much as 30%

30%

30%
The best MPS companies do more than just oversee your printers. They also:
Conduct a thorough, up-front assessment to analyse your current printing infrastructure.
Monitor, manage and optimise your total print output environment, end to end, regardless of printer brand. 
Provide a road map to reduce the number and types of printing devices and supplies while meeting the needs of your business. 
Proactively identify and solve potential printing problems and replenish supplies before employees are affected.
Reduce your environmental footprint through printing less paper, consuming less energy, generating fewer greenhouse gases and keeping waste out of landfills. 
Give telecommuters and mobile workers easy and secure printing access.
Continuously monitor your printing environment and use ongoing process improvements to save you time and money.
Provide network management and information technology (IT) integration, from platform support to cloud-based solutions. 
Train your employees for a smooth transition through change management so they are more satisfied and productive.
Have a proven track record in deploying managed print services anywhere in the world through a global network of highly skilled experts. 
Turn slow, paper-based processes (like routing and approvals) into automated digital ones.
Average market stats
Some of the market stats are very compelling. Just looking at the examples below makes the introduction of a print management solution in your business a no brainer.
Amount of all print jobs which are never picked up

20%

20%

Amount of print jobs which could use both sides of the sheet

40%

40%
Each print server costs a company on average £4,000 per year to operate.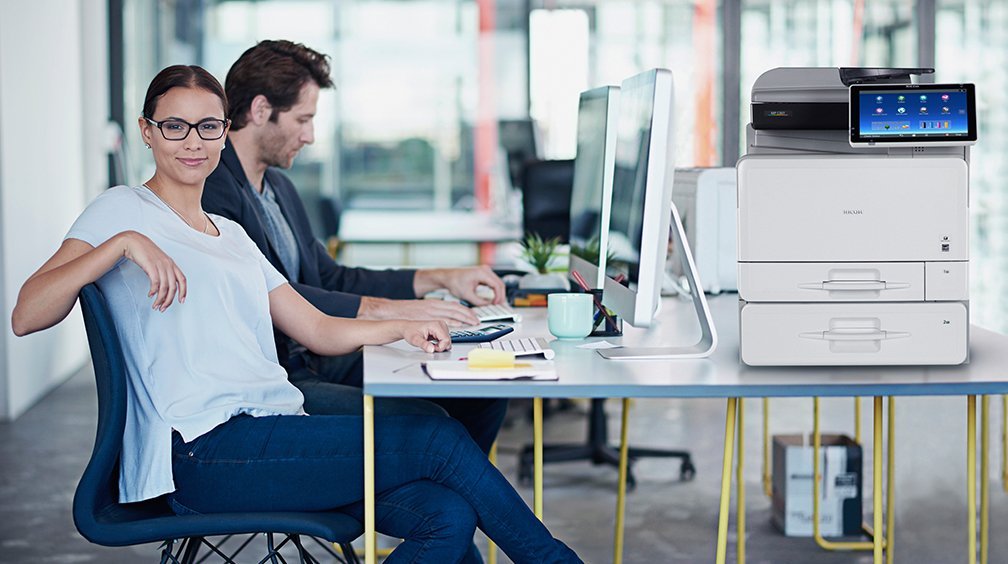 Manage your print cost and volumes with intelligent solutions
The solutions we provide all offer full auditing of every print job at any time from any user . Secure Release and FollowMe printing, mulitiple authentication methods and integration with all network operating systems.
In addition to the standard feature above these solutions can provide a full cloud and BYOD (Bring Your Own Device) print environment for your organisation.
The system can then output the print on the cheapest output device or stored with FollowMe print until the user requests the job. If the user no longer requires the print it can be simply deleted direct from the printers embedded software interface or automatically after a set period of time. 
This all helps with the reduction of print volume and ultimately cost!
Setup print rules to force all output to be in duplex mode (double sided) saving paper and the environment or to print all emails and webpages in mono only, the choice is yours. Be implementing a print management system you can gain control over what is printed by who to where and when. 
We can offer all the leading print management solutions, all the below solutions can offer:
Functions and Features:
Print, Copy, Scan & Fax control
Secure Follow Me Print
Mobile & BYOD
Cloud print & release
Full detailed reporting
Cost allocation
Departmental Billing
Multiple authentication methods:
Biometrics
Proximity card / tags
Swipe card
NFC (Smartphones) Contactless
Pin Codes
Network logon authentication
Voice (TBA)
Solutions Provided:
PapercutNG
PapercutMF
Printix
SafeCom
Equitrac Office
Equitrac Express
Uniflow
Streamline NX
Ysoft
We understand that not all business's are the same, contact us for independent advice on the best system for your environment.
That why we are one of the only providers who offer more than the standard offering of on-premise print management systems when it comes to managing your print and related costs, with our fully cloud managed print systems this eliminates the need for a print server onsite at all.
Contact us to find a solutions which is right for your business